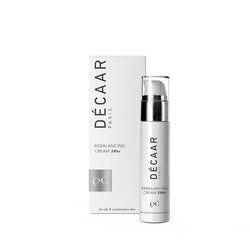 Dutch-Medispa
Rebalancing Cream 24hr 50ml
Description
Regulates the production of sebum, so that impurities are prevented.

Enriched with active ingredients that soften, hydrate and protect the skin against eczema and comedones (blackheads).

Biopolymers ensure that sebum is broken down into micro-small particles, so that you are rid of the greasy shine.

The skin feels fresh and smooth.